About Our Accounting Firm
Michael J Yuda, CPA, LLC has an impressive history in the accounting and tax fields that dates back to 1972. The firm, built upon the education and experience of Michael J. Yuda and his wife Misa, has grown over the years to help individuals as well as businesses with the various tax, bookkeeping, and accounting issues that they have. When you choose to work with us, we want you to know that you have made the right choice for your financial future.
Meet Michael J. Yuda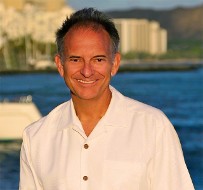 After graduating from California State University – Northridge as an accounting major, Michael began his extensive tax background while he was working for the Internal Revenue Service as a Revenue Agent. After his years of work at the IRS, Michael then began working in the tax department of Green Hasson & Janks. During this time, he continued to expand his tax and accounting experience.
After leaving Green Hasson & Janks, Michael became a partner at the entertainment-oriented Beverly Hills CPA firm of Singer & Tiano. He was brought on as a partner due to his technical expertise in the areas of tax and accounting. With a desire to branch out on his own, on October 1st, 1983, Michael J. Yuda, CPA, An Accountancy Corporation was formed. Michael's firm served large, medium, and small businesses as well as personal clients who were interested in partnering with a CPA who not only had the necessary technical experience and expertise they wanted, but also provided personal, reliable, professional, and trustworthy services as well.
Michael is licensed as a CPA in both Hawaii and California and is a member of the Hawaii Society of Certified Public Accountants, the California Society of Certified Public Accountants, and the American Institute of Certified Public Accountants.
Meet Misa Yuda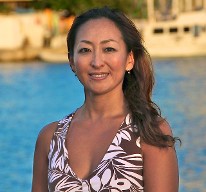 After graduating from Toyoeiwa University in Japan, Misa attended Ohara Accounting College in Tokyo where she studied accounting and bookkeeping. While there, she acquired her bookkeeping certification and passed the accounting sections of the licensed tax accountant examination. Using her accounting knowledge, Misa worked in the Okamoto Tax Accountant office for two years, after which she used her skills in various medical offices as an accountant and office manager.
With more than fourteen years of accounting and bookkeeping experience behind her in Japan, in 2011 Misa moved to Hawaii where she formed Misa Yuda Island Bookkeeping, LLC and serves clients throughout the islands, the mainland and Japan.
– Michael and Misa are married and enjoy their life living and working together in Hawaii.
Contact our accounting firm in Honolulu, Hawaii, today to schedule an appointment to discuss your accounting and tax situation.